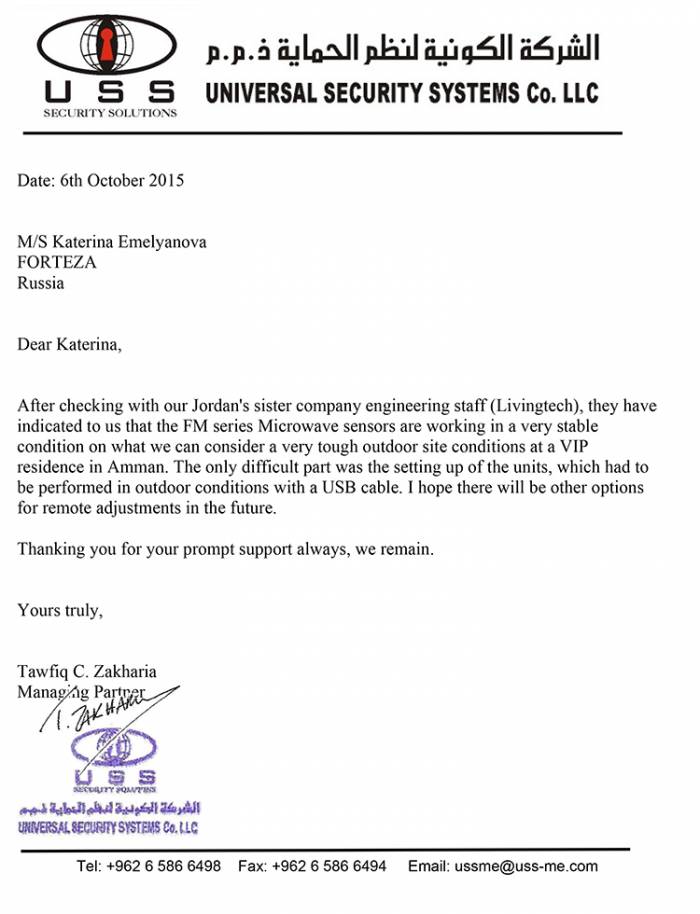 After checking with our Jordan's sister company engineering staff (Livingtech), they have indicated to us the FM series Microwave sensors are working in a very stable condition on what we can consider a very tough outdoor site conditions at a VIP residence in Amman.
The only difficult part was setting up of the units, which had to be performed in outdoor conditions with a USB cable. I hope there will be other options for remote adjustments in the future.
Thanking you for your prompt support always, we remain.
Tawfiq C. Zakharia
Managing Partner