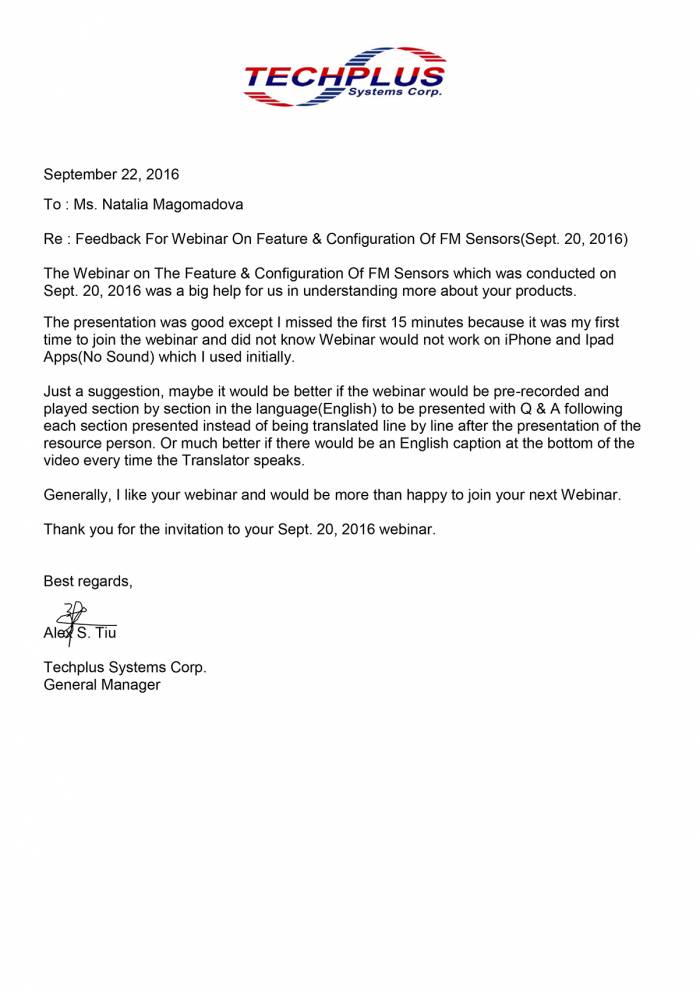 The Webinar on The Feature & Configuration of FM Sensors which was conducted on September 20, 2016 was a big help for us in understanding more about your products.
The presentation was good expert I missed the first 15 minutes because it was my first time to join the Webinar and did not know Webinar would not work on iPhone and iPad Apps (No Sound) which I used initially.
Just a suggestion, maybe it would be better in the Webinar would be pre-recorded and played section by section in the language (English) to be presented with Q & A following each section presented instead of being translated line by line after the presentation of the resource person. Or much better if there would be an English caption at the bottom of the video every time Translator speaks.
Generally, I lyke your Webinar and would be more than happy to join your next Webinar.
Thank you for the invitation to your September 20, 2016 Webinar.
Alex S. Tiu
Techplus System Corp.
General Manager