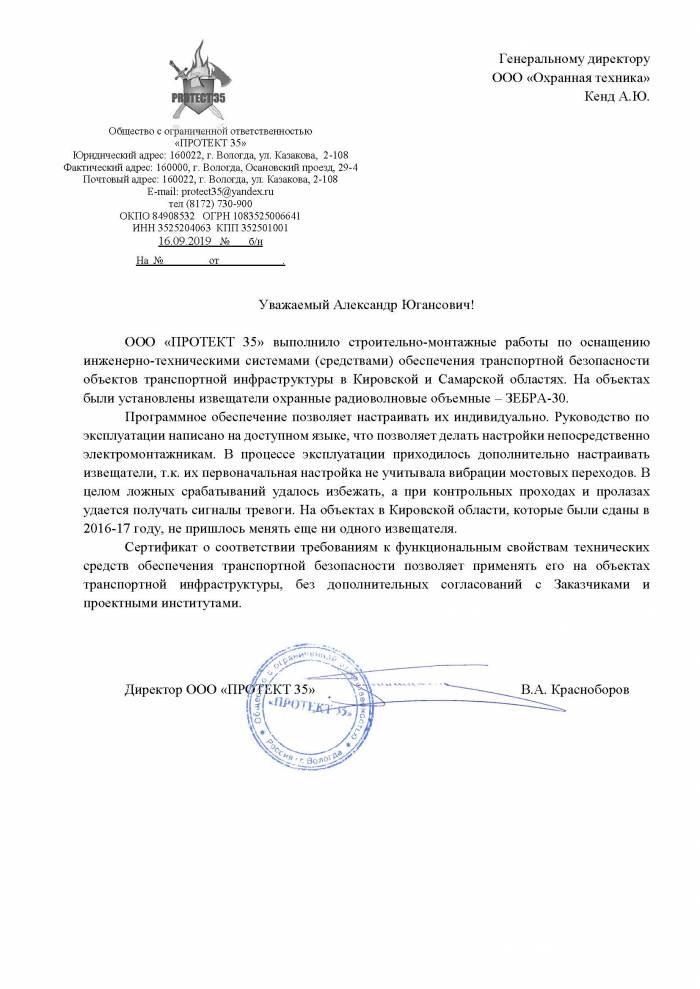 To the attention of the Director of
OOO Okhrannaya technika
Kend Alexander Yugansovich
Dear Alexander.
OOO PROTECT-35 installed electronic and engineering equipment to protect the sites of transport infrastructure in Kirov and Samara regions (Russia) using FM-30 sensors.
The software allows to configure the sensors separately. The user manual easy language allows the construction electricians to configure the sensors themselves. During exploitation we had to configure additionally the sensors because factory settings didn't consider the vibration of bridge passage. Generally we avoided false alarms, the sensors triggered at test crossing. We didn't have to replace the sensors installed in 2016-2017 on the sites in Kirov region.
The certificate of compliance with the requirements for the functional properties of technical transport security devices allows to use the sensor FM-30 on the sites of transport infrastructure without additional agreement with the customers and design institutes.
Director of OOO PROTECT-35
Krasnoborov V.A.