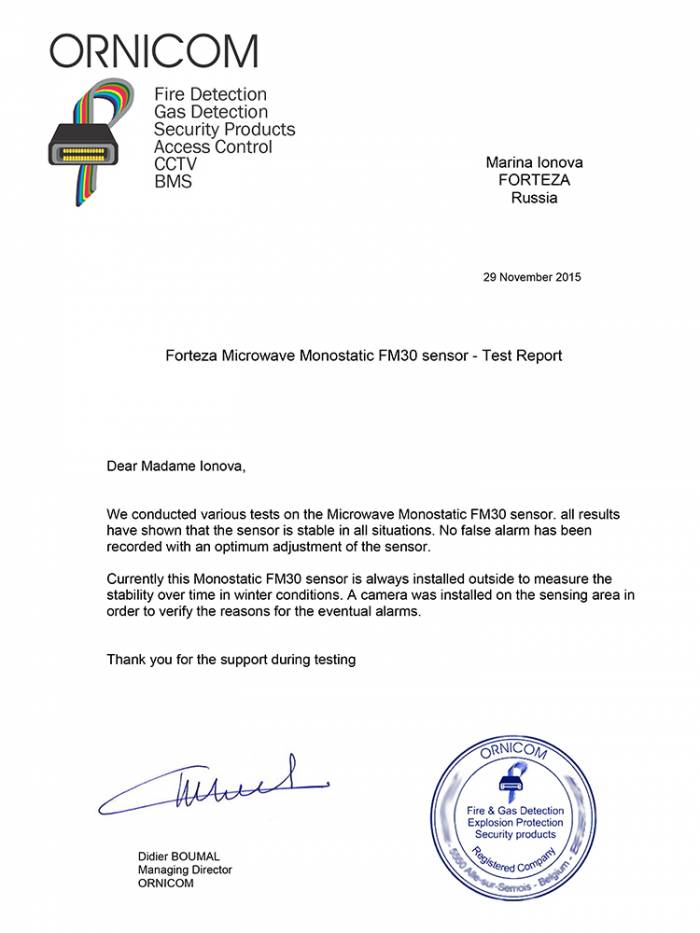 We conducted various tests on the Microwave Monostatic FM-30 sensor. All results have shown that the sensor is stable in all situations. No false alarm has been recorded with an optimum adjustment of the sensor.
Currently this Monostatic FM-30 sensor is always installed outside to measure the stability over time in winter conditions. A camera was installed on the sensing area in order to verify the reasons for the eventual alarms.
Thank you for the support during testing.
Didier BOUMAL
Managing Director