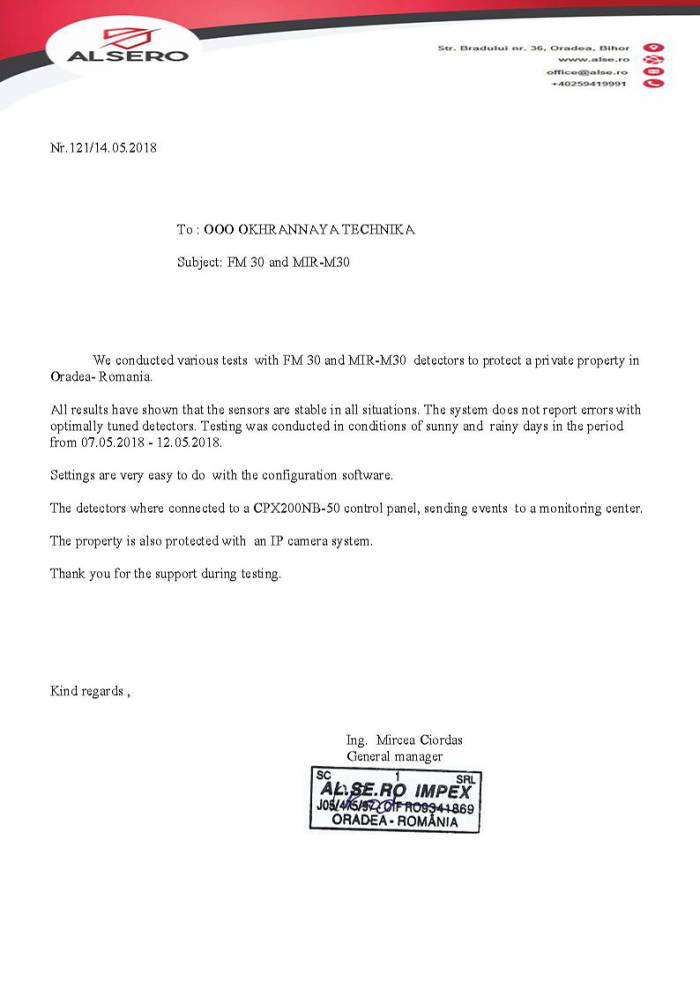 We conducted various tests with FM-30 and MIR-M30 detectors to protect a private property in Oradea-Romania.
All results have shown that the sensors are stable in all situations. The system does not reports errors with optimally tuned detectors. Testing was conducted in conditions of sunny and rainy days in the period from 07.05.2018 – 12.05.2018.
Settings are very easy to do with the configuration software.
The detectors were connected to a CPX200NB-50 control panel, sending event to a monitoring center.
The property is also protected with an IP camera system.
Thank you for the support during testing.
Kind regards,
Ind. Mircea Ciordas
General manager.