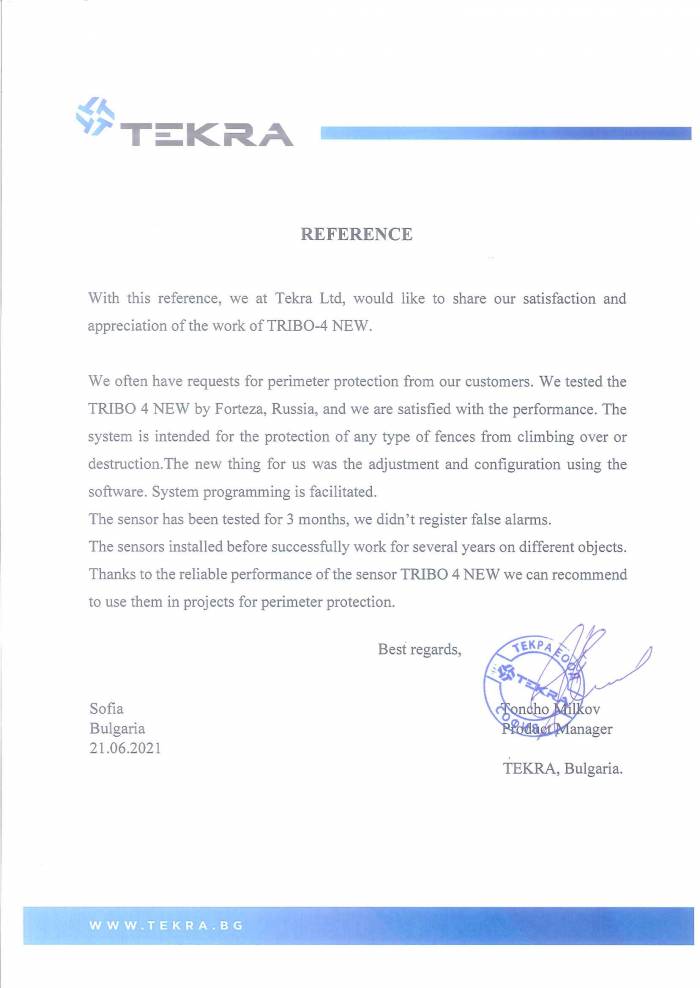 With this reference, we at Tekra Ltd, would like to share our satisfaction and appreciation of the work of TRIBO-4 NEW.
We often have requests for perimeter protection from our customers. We tested the TRIBO-4 NEW by Forteza, Russia, and we are satisfied with the performance. The system is intended for the protection of any type of fences from climbing over or destruction. The new thing for us was the adjustment and configuration using the software. System programming is facilitated.
The sensor has been tested for 3 months, we didn't register false alarms.
The sensors installed before successfully work for several years on different objects.
Thanks to the reliable performance of the sensor TRIBO-4 NEW we can recommend to use them in projects for perimeter protection.
Best regards,
Toncho Milkov
Product Manager
Tekra, Bulgaria