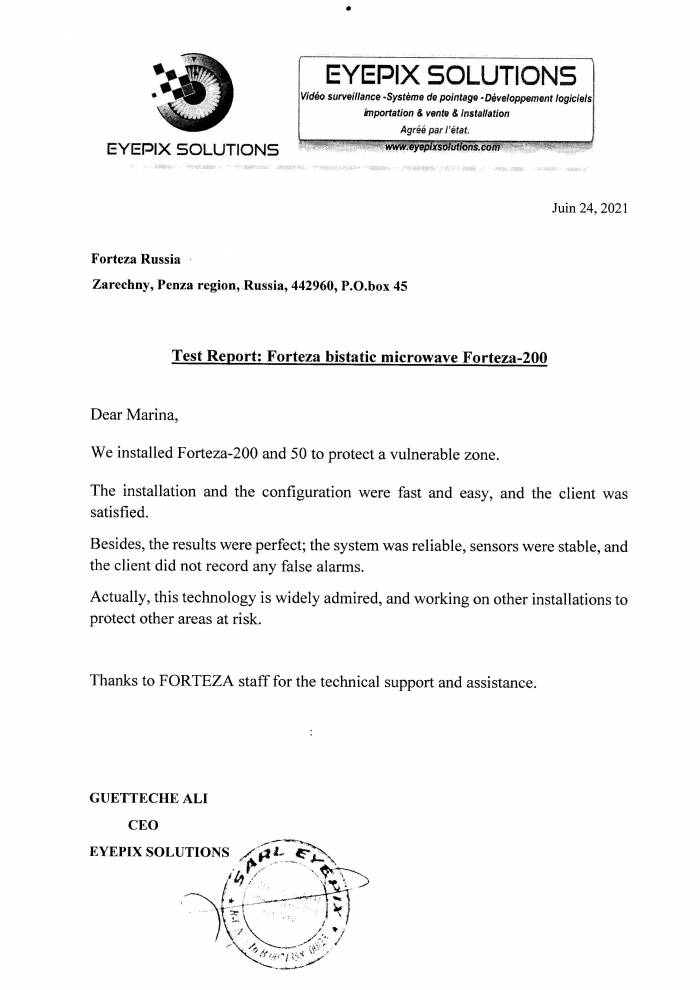 We installed FORTEZA-200 and FORTEZA-50 to protect a vulnerable zone.
The installation and the configuration were fast and easy, and the client was satisfied.
Besides, the results were perfect; the system was reliable, sensors were stable, and
the client did not record any false alarms.
Actually, this technology is widely admired, and working on other installations to protect other areas at risk.
Thanks to FORTEZA staff for the technical support and assistance.
GUETTECHE ALI
CEO
EYEPIX SOLUTIONS