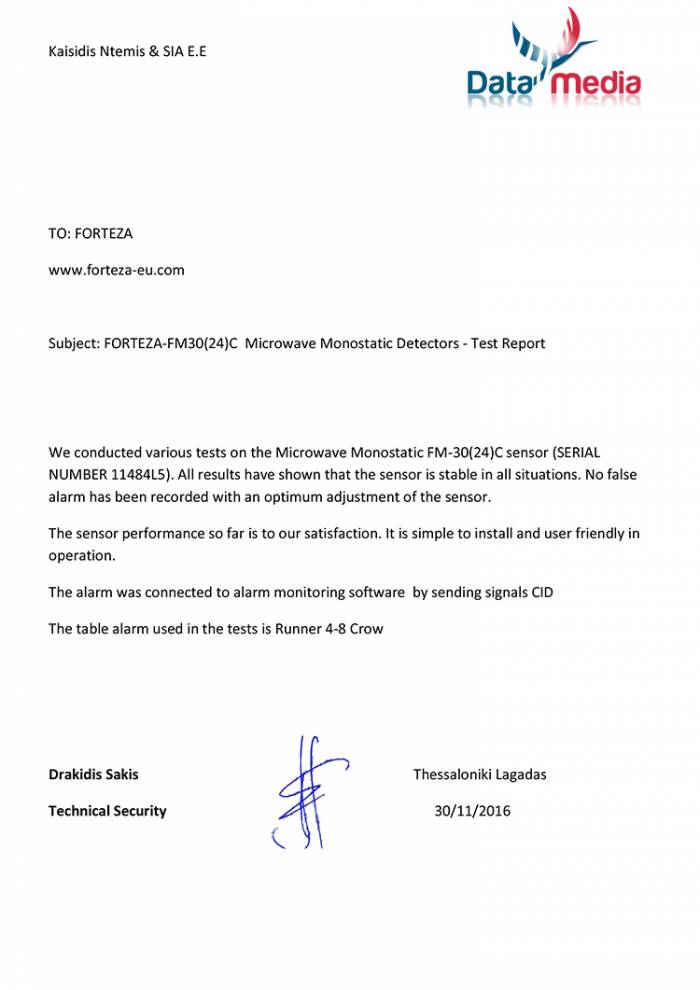 We conducted various tests on the Microwave Monostatic FM-30(24)-C (curtain) sensor. All results have shown that the sensor is stable in all situations. No false alarm has been recorded with an optimum adjustment of the sensor.
The sensor perfomance so far is to our satisfaction. It is simple to install and user friendly in operation.
The alarm was connected to alarm monitoring software by sending signals CID.
The table alarm used in the tests is Runner 4-6 Crow.
Drakidis Sakis
Technical Security