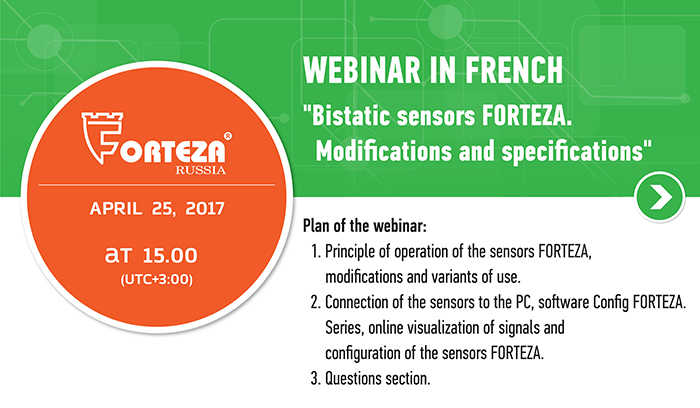 Dear partners!
On April, 25, 2017 at 15.00 (Moscow time, UTC +3:00) we organize free-of-charge webinar in French.
The topic is: «Bistatic sensors FORTEZA. Modifications and specifications».
The webinar will contain three parts:
Principle of operation of the sensors FORTEZA, modifications and variants of use.
Connection of the sensors to the PC, software Config FORTEZA Series, online visualization of signals and configuration of the sensors FORTEZA.
Questions section.
Webinar speakers:
Serguey Zabolotin – designer of FORTEZA sensors.
Alexander Philippov – software designer.
Katerina Emelyanova – customer manager.
Please, apply for the free-of-charge webinar here.