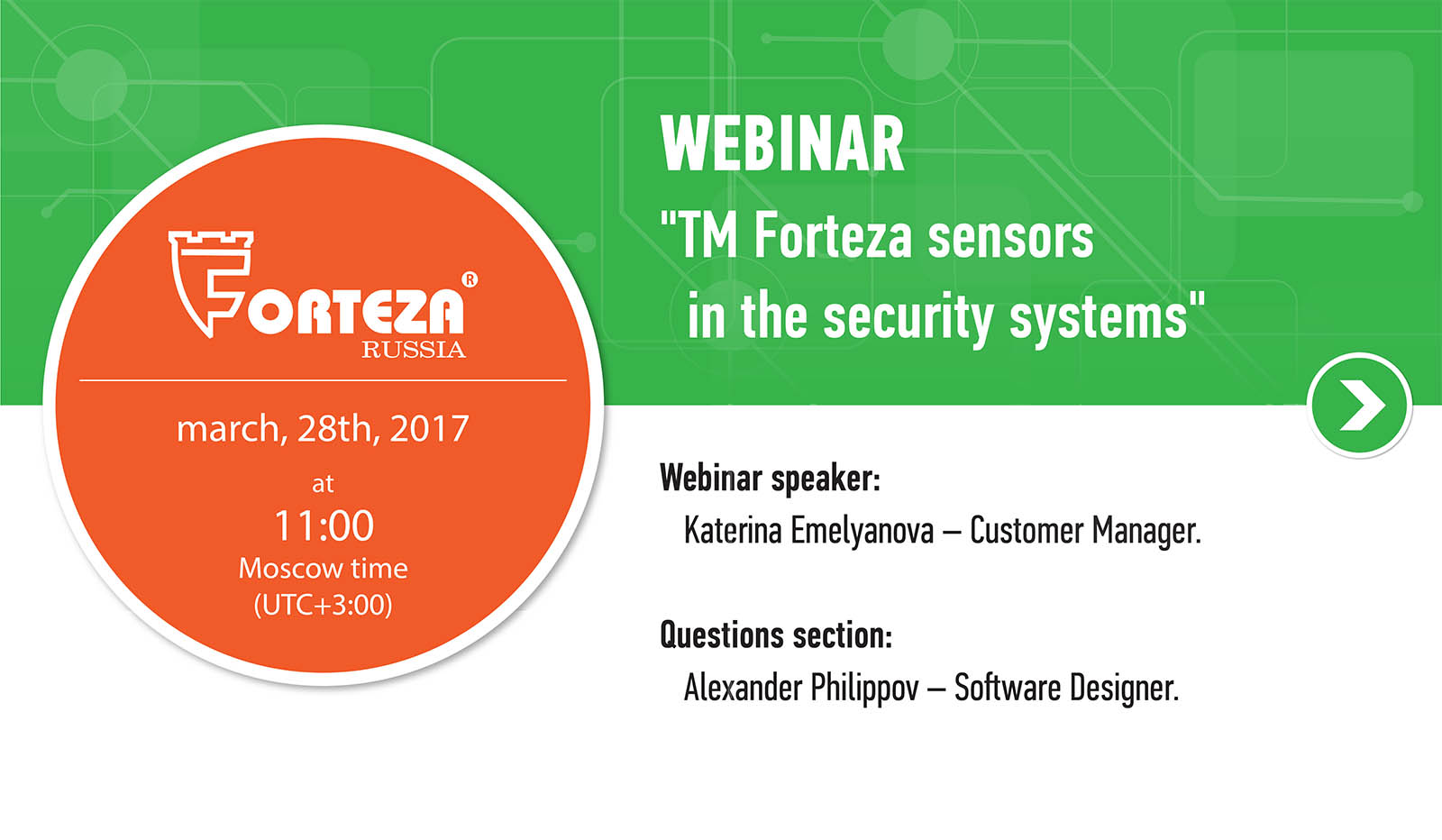 On March, 28, 2017, at 11.00 (UTC+3:00) we organize free of charge webinar in English:
TM Forteza sensors in the security systems.
During the webinar you will get comprehensive information on security systems and TM Forteza sensors integrated and possibilities of configuration.
The plan of the webinar:
General information about the security systems.
Sensors TM Forteza, integrated into the security systems.
Connection of TM Forteza sensors to the line RS-485.
Security system configuration.
Advantages of the security systems.
Variants of security systems using TM Forteza equipment
Webinar speakers:
Mrs Katerina Emelyanova – Customer Manager.
Mr Alexander Philippov – Software Designer.
We will be glad to see you on our webinar and to answer your questions