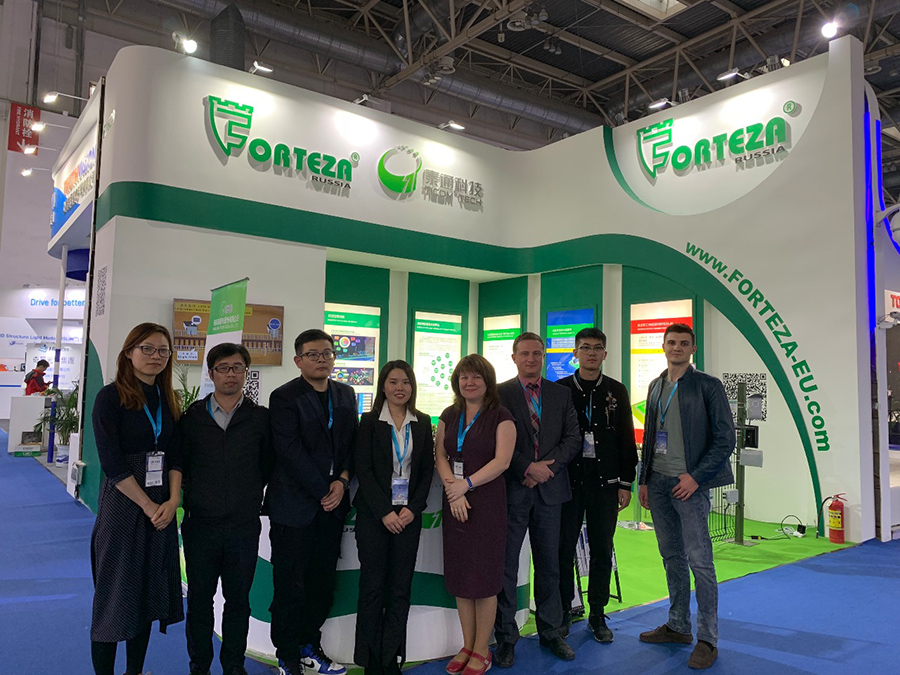 The exhibition Security China 2018 held in Beijing (China) from October, 23 to 26, 2018 is over. Our team received guests from China as well as from other countries. We answered the questions on the TM Forteza equipment application and possibility of integration into other security systems.
Our good partner and official representative in China, the company Nanjing Ticom Tech Co. Ltd. presented to the visitors the integrated solutions on perimeter protection designed by the company engineers, they showed the examples of early intruder detection by microwave sensors.
The results of the exhibition are to be evaluated. But now we can say that our participation was successful, we made the first step to the Chinese clients.
Best regards,
Forteza Team.