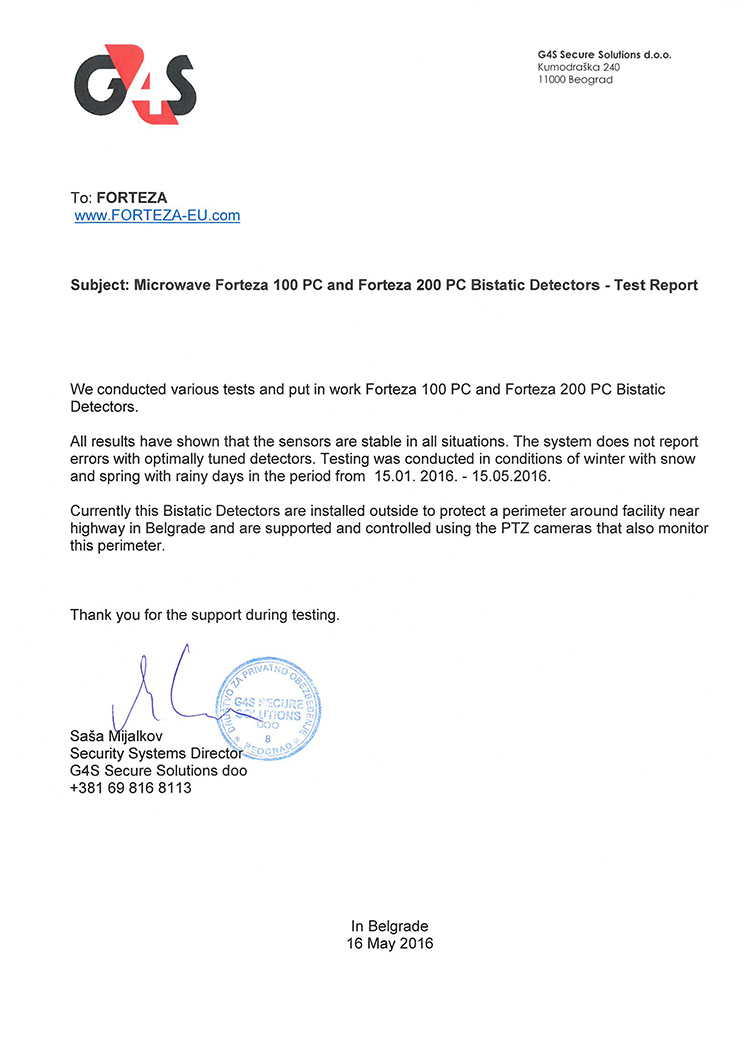 From 15.01.2016 to 15.05.2016 our partner from Serbia, G4S SECURE SOLUTIONS d.o.o., installed Bistatic sensors FORTEZA. The testing results showed the sensors steady operation in different climatic conditions: snowy winter and rainy spring days.
Forteza engineers gave online support and technical recommendations during mounting and configuration of the equipment. Constant participation of our Serbian partner in Forteza (Russia) webinars helped him significantly in the sensors testing. Webinars give the possibility to our partners to get acquainted with the key principles of configuration and mounting of our systems and to communicated with Forteza specialists in online mode.
We thank G4S SECURE SOLUTIONS d.o.o. for the credence given to us and our equipment. We are ready to apply maximum efforts in the future to provide technical assistance for our equipment.