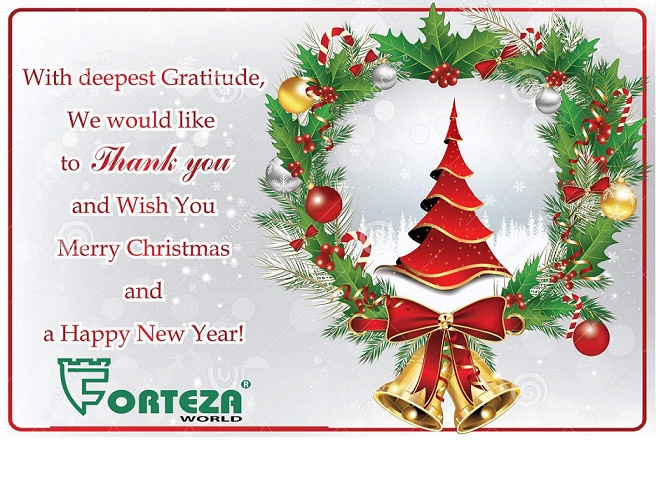 Dear partners!
The year 2021 is coming to the end. It was quite difficult for everyone, because we were doing business in the unstable conditions of the pandemic. Despite the difficult period, we were glad to offer you our best technical solutions for security and to make you enjoy our new products.

It was a pleasure for us to work with you in the outgoing year.

Thank you for your interest in our products, cooperation and trust.

The relationship with you is one of our indisputable values.

Our most sincere wishes for health, happiness and peace during the holidays and in the coming 2022!
Sincerely yours,
Forteza World Team!