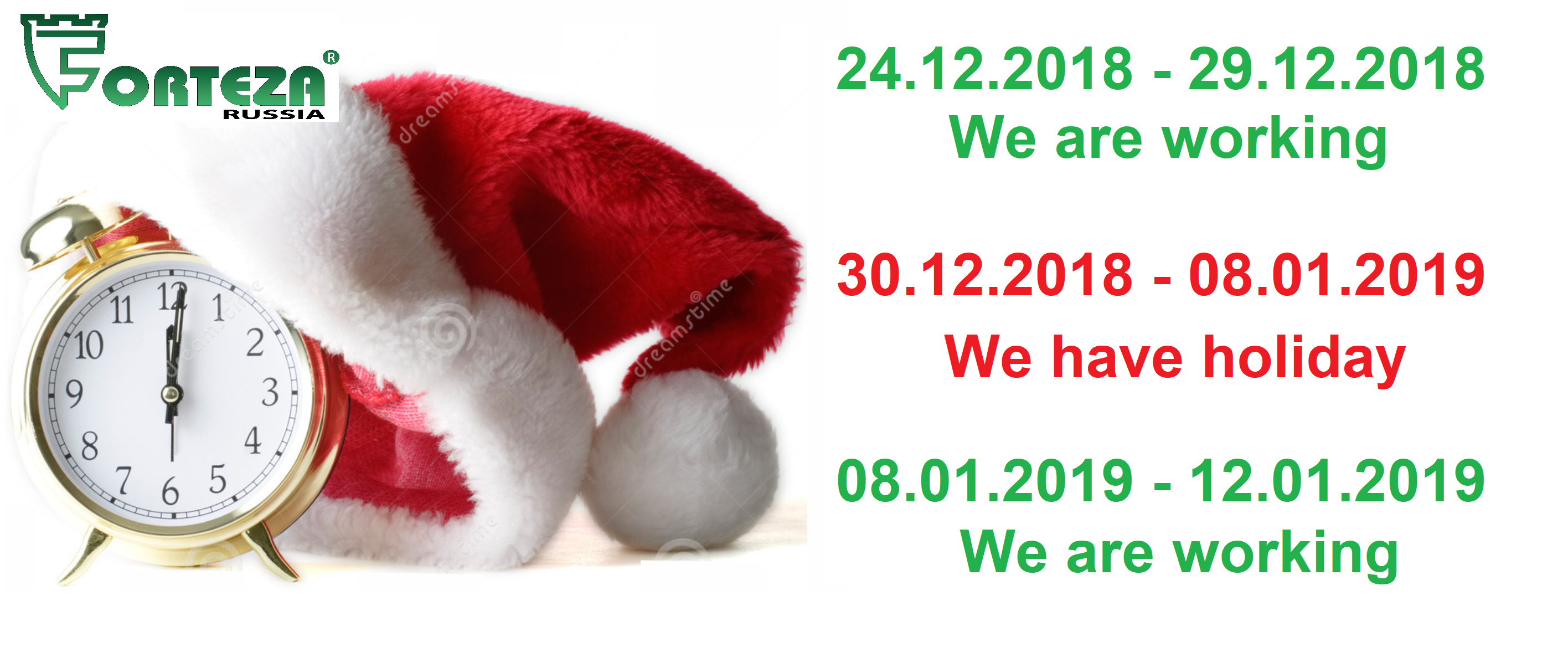 Dear Partners!
Merry Christmas and Happy New Year! Here is the schedule of the company during the holidays.
From 24 to 29 December, 2018 we are ready to accept your congratulations, orders and we are open for consultations.
From December 30 to January 7, 2019 we will relax and have fun, but the email will accept your letters all the time.
From 8 to 12 January, 2019, we will come to work in full force and we will begin to answer your letters and calls.
From January 14, 2019 we will move to our usual schedule.
Forteza Team