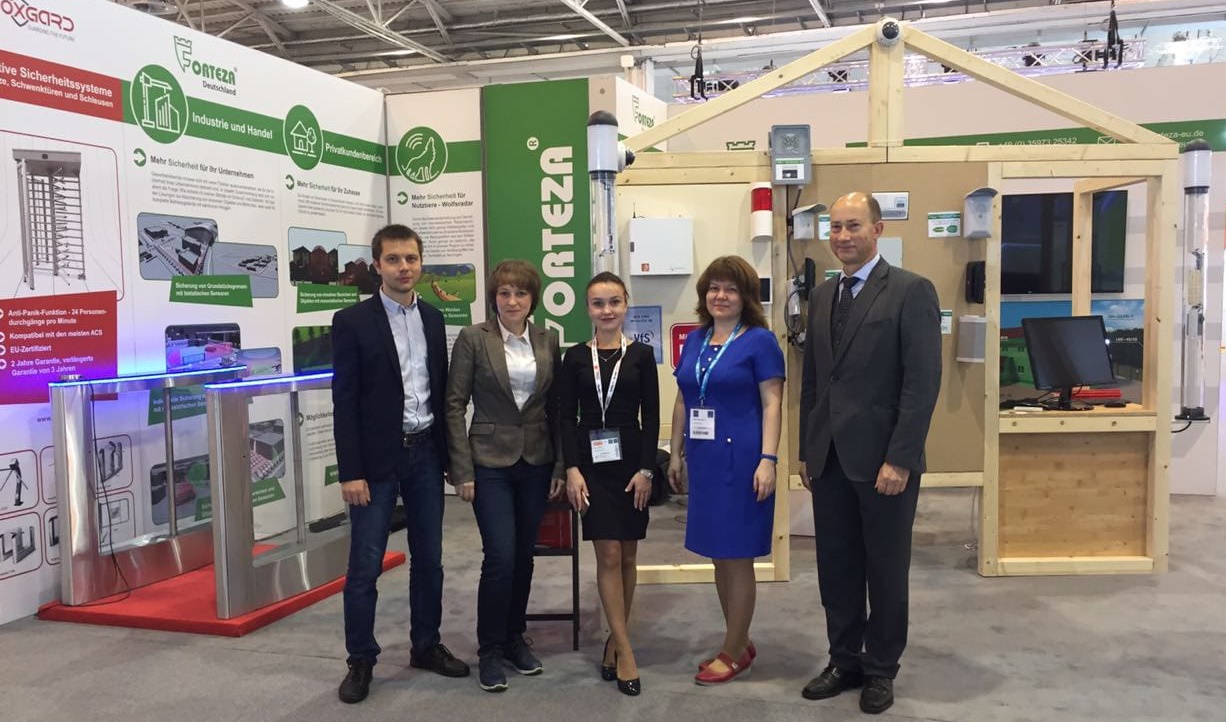 The most important security event, the exhibition Security Essen 2018 (Germany) finished its work on September, 28, 2018. The exhibition attracted more than 1000 exhibitors and 40.000 visitors.
Our company together with our partner from Germany Forteza Deutschland presented the security system including the perimeter protection equipment under TM Forteza, control panel, video cameras and the main data collection and processing system Axxon Intellect.
The visitors of our stand 7G37 received not only the useful and actual information on the equipment under the TM Forteza, but also had an opportunity to meet the potential partners for business developing in the security field in their country.
The exhibition showed good results in the form of new interesting acquaintance, high-potential contacts and fruitful negotiations with existing clients.
According to the opinion of the visitors of our stand, the equipment under the TM Forteza showed itself as the fine product assuring the security of many sensitive sites and private objects all over the world.
We are grateful for our guests for visiting us an for good testimonials!
Best regard,
Forteza Team.