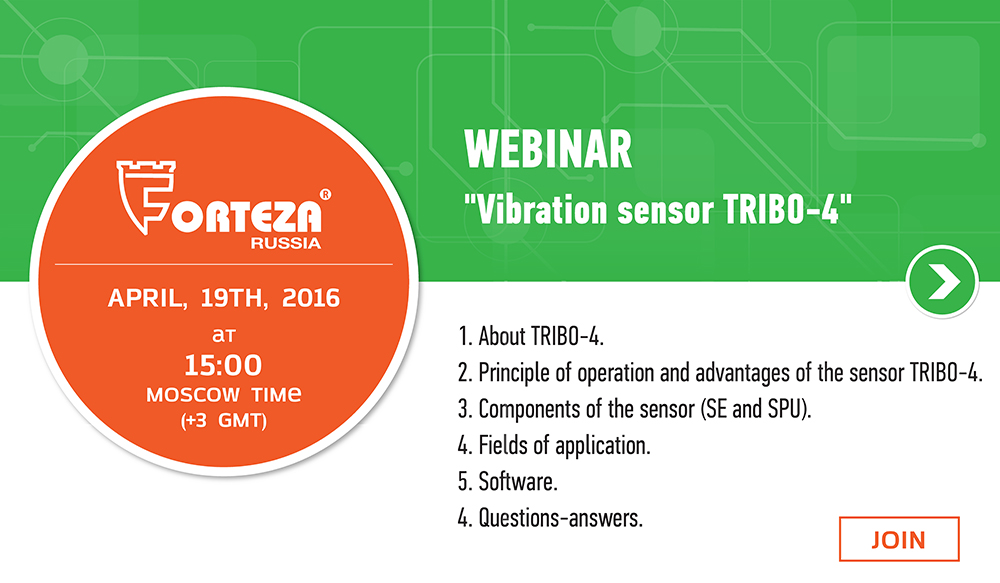 Dear clients and partners!
The free of charge Webinar will be held on April, 19th, 2016 at 15:00 (Moscow time, UTC +3:00).
The topic: "Vibration sensor TRIBO-4".
Plan of the Webinar:
1. About TRIBO-4.
2. Principle of operation and advantages of the sensor TRIBO-4.
3. Components of the sensor (SE and SPU).
4. Fields of application.
5. Software.
4. Questions-answers.
Speakers of the Webinar:
Mitrokhin Serguey – Deputy Director in Science and Research work.
Alexander Philippov – software designer.
Katerina Emelyanova – interpreter.