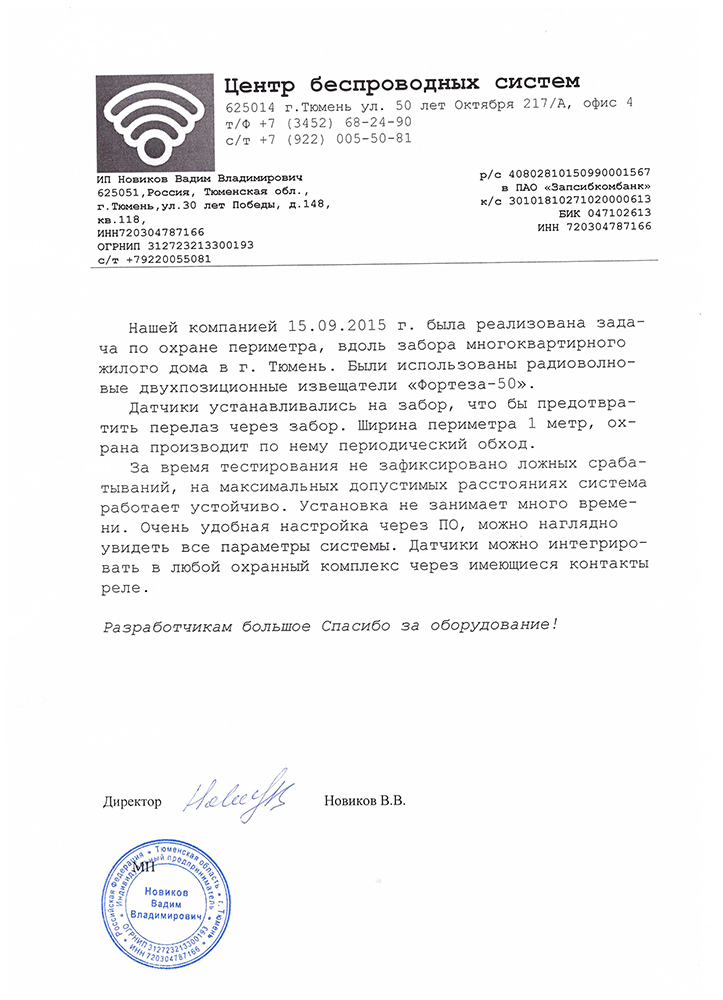 In September 2015 we got the testimonial on the operation of our sensors from the city of Tumen (Russia).
The sensors FORTEZA were installed on the fence according to the User Manual and assured detection of intruders climbing over the fence.
The customer didn't have problems in mounting and configuration using the software. NC relay contacts allow to integrate the sensors in any security system. False alarms were not registered during trial period.
The company is satisfied with the testing results and is ready to continue cooperation.