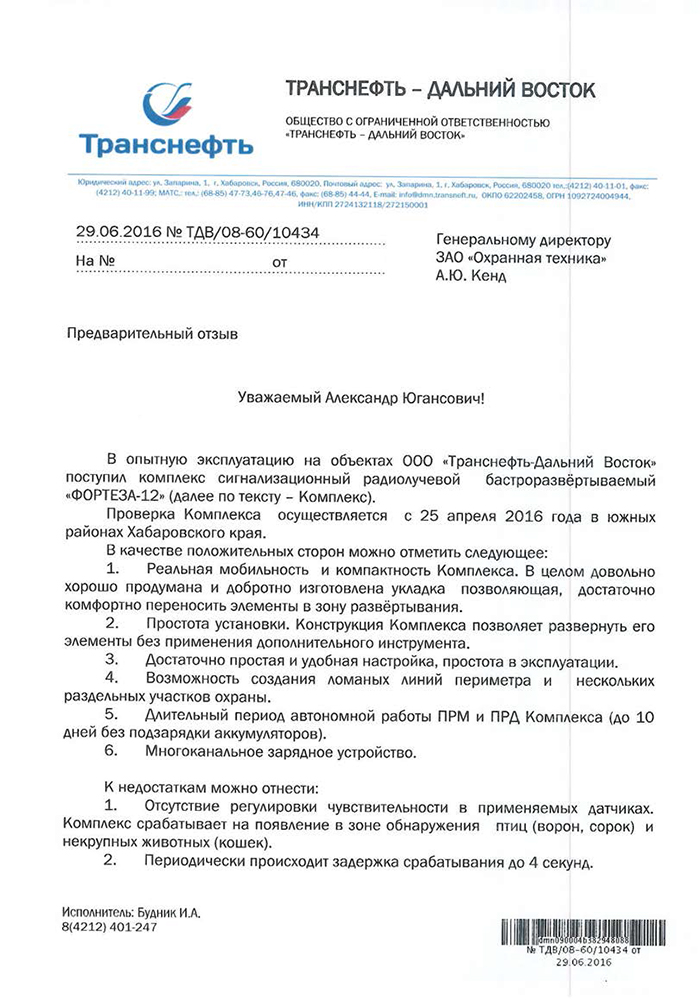 On June, 29, 2016 we received the test report from OOO Transneft-Dalny Vostok (Khabarovsk, Russia).
The test report is devoted to the functionality test of the Quickly Deployable Microwave System ФОРТЕЗА-12М (export name FORTEZA-1000) in the southern region of the territory of Khabarovsk, Russia.
The specialists of OOO Transneft-Dalny Vostok duly appreciated the advantages of the system:
- real mobility compactability of the system;
- easy installation;
- easy configuration and use;
- possibility to make broken perimeter lines and several separate protection sectors;
- long-time period of offline work of the system Tx and Rx;
- multi channel recharging device.
The test report also contains some observations and offers on the system operation. The engineers of OOO Okhrannaya technika gave detailed comments to all of them.